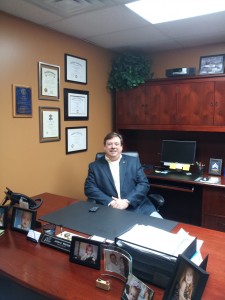 John Weiter is the founder and president of Gateway Pyrotechnic Productions, LLC. He has nearly ten years experience in the pyrotechnics industry.  John has managed many major displays including Fair Saint Louis, River Splash, First Night St. Louis, Webster Groves, Missouri, Saint Louis University, and the Chicago Navy Pier just to name a few.
John is a lifelong resident of the St. Louis area and is a graduate of Webster University where he attained a Master of Arts Degree in Management. He will coordinate all the activities involved in your program to ensure a smooth progression from set-up to clean up of the displays. John is experienced in working with all of the agencies involved in a major fireworks display from the local Fire Marshal's office to the Bureau of Alcohol, Tobacco and Firearms.
As the program manager and point man, John will be available at all times to address any needs, concerns, or contingencies that may arise. He is a customer service specialist with extensive knowledge of NFPA and OSHA regulations and other industry guidelines.